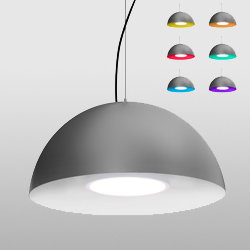 Besa Featured Product:
Flux Pendant
The Flux is as unique as you are, including the ability to change it's moods! The inner color of the dome shade is completely customizable through RGB technology and complemented by a focused white downlight, providing crisp general illumination for your architecture.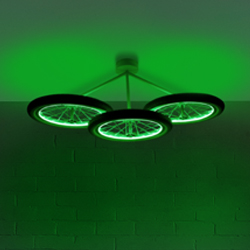 Making it your own at Besa Lighting
Custom Works Project No. 108 3-Wheel Suspended Chandelier with Green Backlit Rim
Did you know that Besa Lighting offers custom designed luminaires for commercial projects? Learn more about how we use our core competencies of UL certification, domestic sourcing, assembly capabilities, etc to produce decorative fixtures to meet your specification.